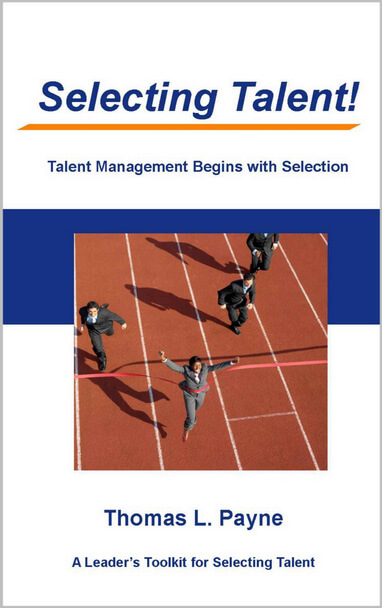 Buy Now
---
"75% of the value that HR can bring to an organization is to get the recruitment and selection process right."
Predicting anything is a risky business.
Excellent organizations are good at selection because they know that Talent Management starts with selecting the right talent. AAI's Selecting Talent! helps organizations and individuals improve their ability to make accurate selection decisions and hire better talent. Most organizations do parts of the selection process fairly well, but almost all could do better. Research shows that good organizations spend far more time, attention, and resources than average organizations on their selection processes.
Selecting Talent introduces the Perfect 10 Model of Selection and explains the benefits and appropriate use of all best practice selection elements. This allows each organization to focus and prioritize on the process improvements that will benefit them the most. Selection elements that are bottlenecks, or misaligned with specifications and desired outcomes, are eliminated. Elements that are not currently included, but add predictive value, are included. The outcome of implementing Selecting Talent! is to eliminate system variability and improve quality–hiring more winning talent. Selecting Talent can be applied to any selection process from entry level, to mid and executive levels, as well as internal candidate consideration.

Selecting Talent presents a practical, how-to guide for maximizing the effectiveness of selection decisions. The 21 chapters and extensive appendices cover:
Setting specifications: sample job descriptions, role profiles and competency profiles.
Classic pitfalls in selection.
Candidate pools and working with Search Partners.
Selection grids to organize selection process elements into an effective and efficient selection road map.
Behavioral interviewing, sample interview guides, candidate rating sheets, and candidate reviews.
A sample reference check, offer letter, and orientation schedule.
"A straight-forward and practical approach to selection best practice" Tom Traub, VP Human Resources, CHS, Inc.
"An excellent resource for optimizing your organization's selection systems." Bill Mobley, Chairman and CEO, Mobley Group Pacific and retired president of Texas A&M University